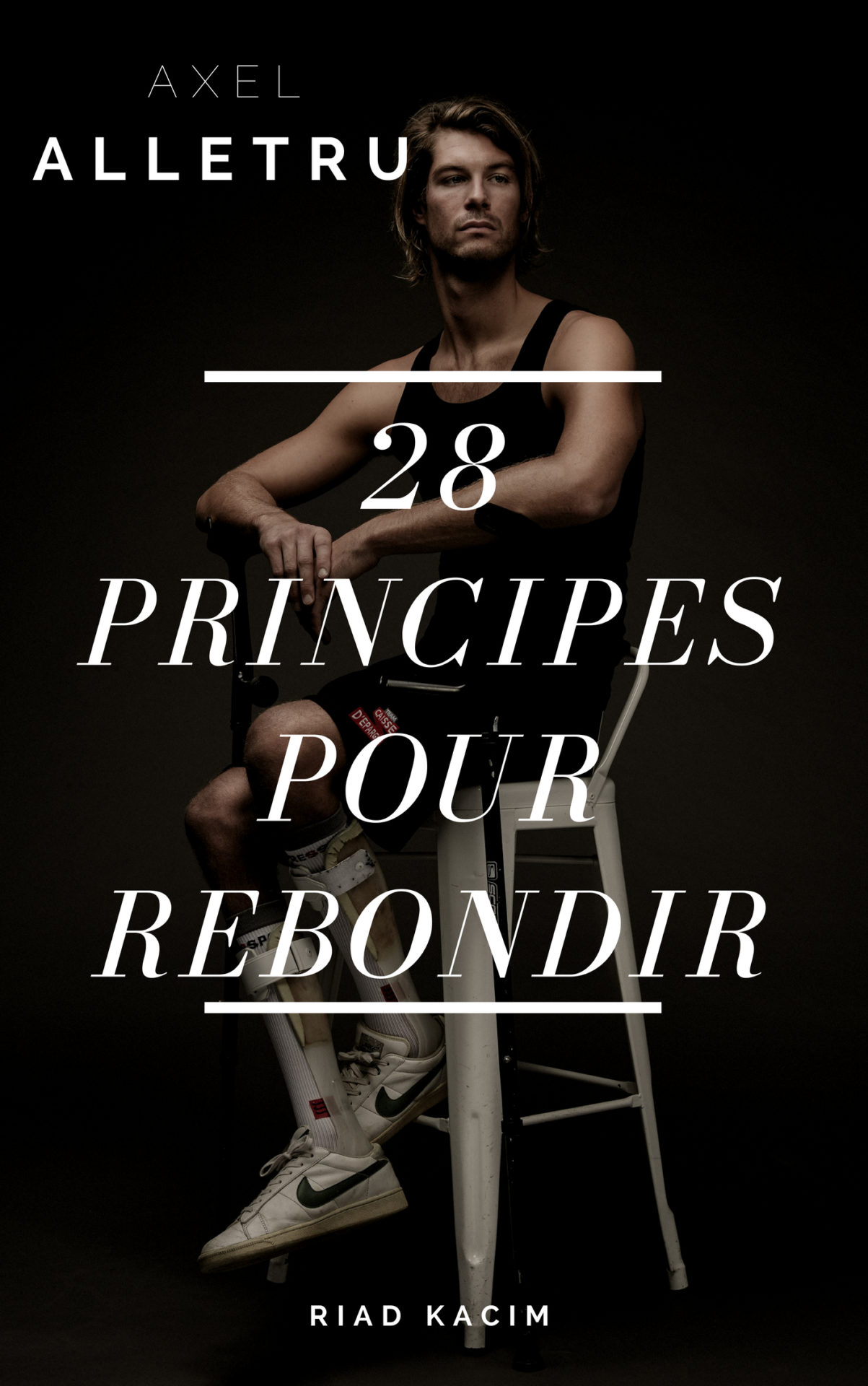 28 Principles to bounce back

By Axel Alletru
How to bounce back from failure ? How to continue to dream after a tragic accident ? How to surpass yourself after having achieved "success" ? How can you be content with a mediocre life when you can swim in happiness ?
This book answers all these questions that torment the minds of many of us.
Receive a free version of the book in your mail box
Client d'Amazon
Je recommande !
Un parcours qui force le respect,
Un ouvrage inspirant et très pragmatique,
Dans le prolongement des conférences qu'il anime, Axel nous donne ici les clés d'une résilience accomplie avec force et courage. LT
Motivant
Histoire d'un gars qui a tout fait pour surmonter les graves blessures d' un terrible accident de moto cross. A lire lorsqu'on croit que tout est perdu. Belle leçon de courage. Total respect champion. Client d'Amazon
Inspirant !
Un bon moment de lecture ! Maëva
Vivifiant ! à lire de toute urgence !
Axel nous offre son expérience de vie au travers de principes essentiels à prendre en compte, pour vivre notre vie plus sereinement. Un grand merci ! Laura
Parfait
A quand le prochain ? Un livre parfait on gagne en positivité sur tous les points de notre vie! Alex est intelligent réfléchit et humainement parlant parfait donc je recommande cette lecture à tout le monde! Merci Mathilde
Super livre
Très encourageant ! Bravo à lui VP Méaléa
Un exemple de la vie!
Un livre à lire! Reda
Très satisfait du fond et de la forme
J'ai été très satisfait tout au long de ma lecture du premier livre d'Axel Alletru. Une bonne concentration de motivation, de bonnes ondes et d'anecdotes qui te donne envie de reprendre ton destin en main et de relever tous les défis !! JE RECOMMANDE chaleureusement 🙂